With a custom themed playground by National Playground, your next project can go from neighborhood park to a family destination! Working with themed play pioneers, Themed Concepts™, your imagination truly is the only limit on what can be done.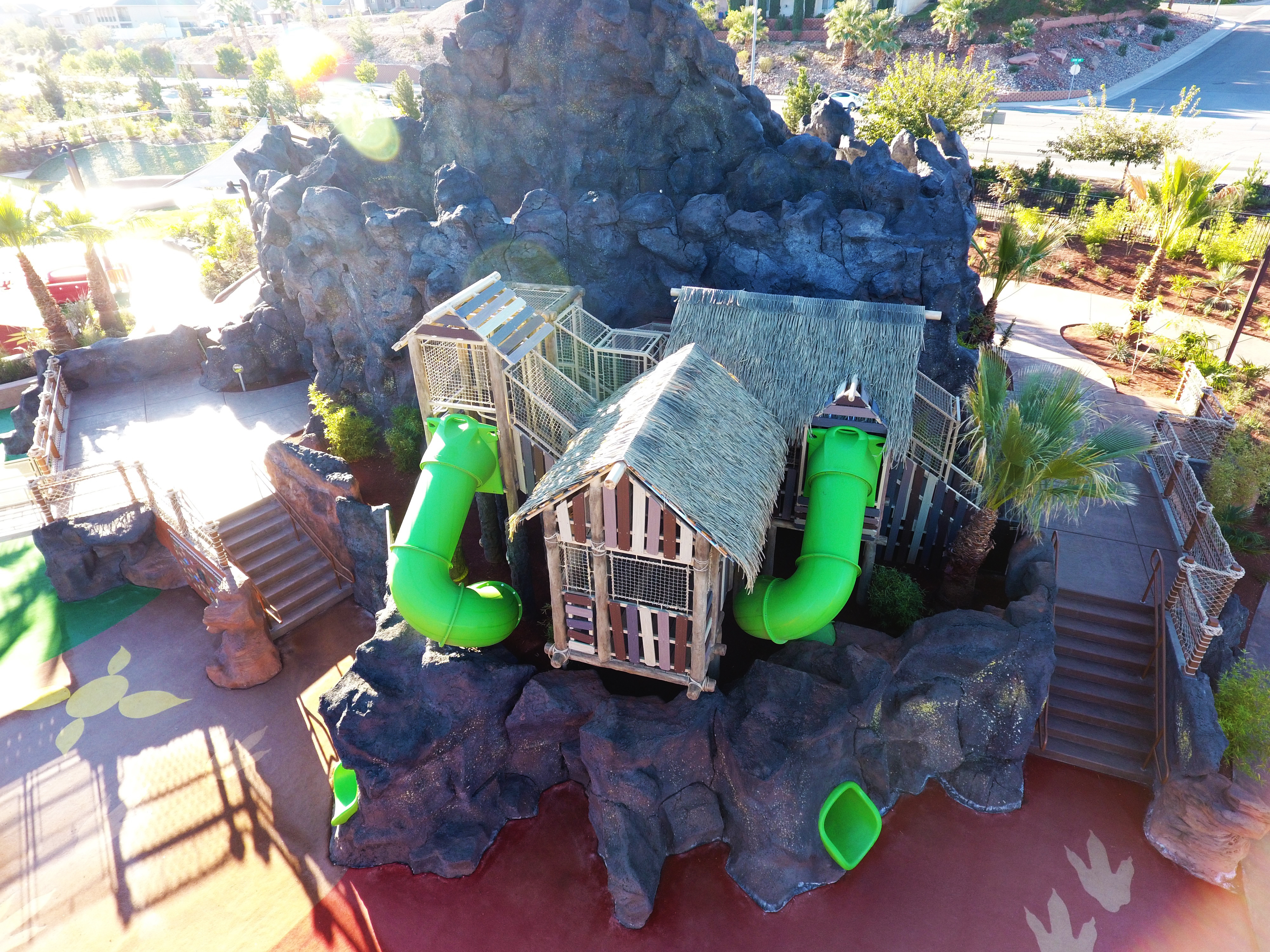 The Sky is the Limit!
Children can be a pirate sailing the seven seas, a knight in shining armor defeating the dragon, or a princess observing her royal lands from her high castle tower. Our themed playground features are truly like no other - and our themed equipment can be designed to attach to any other manufacturers existing or newly ordered playground equipment.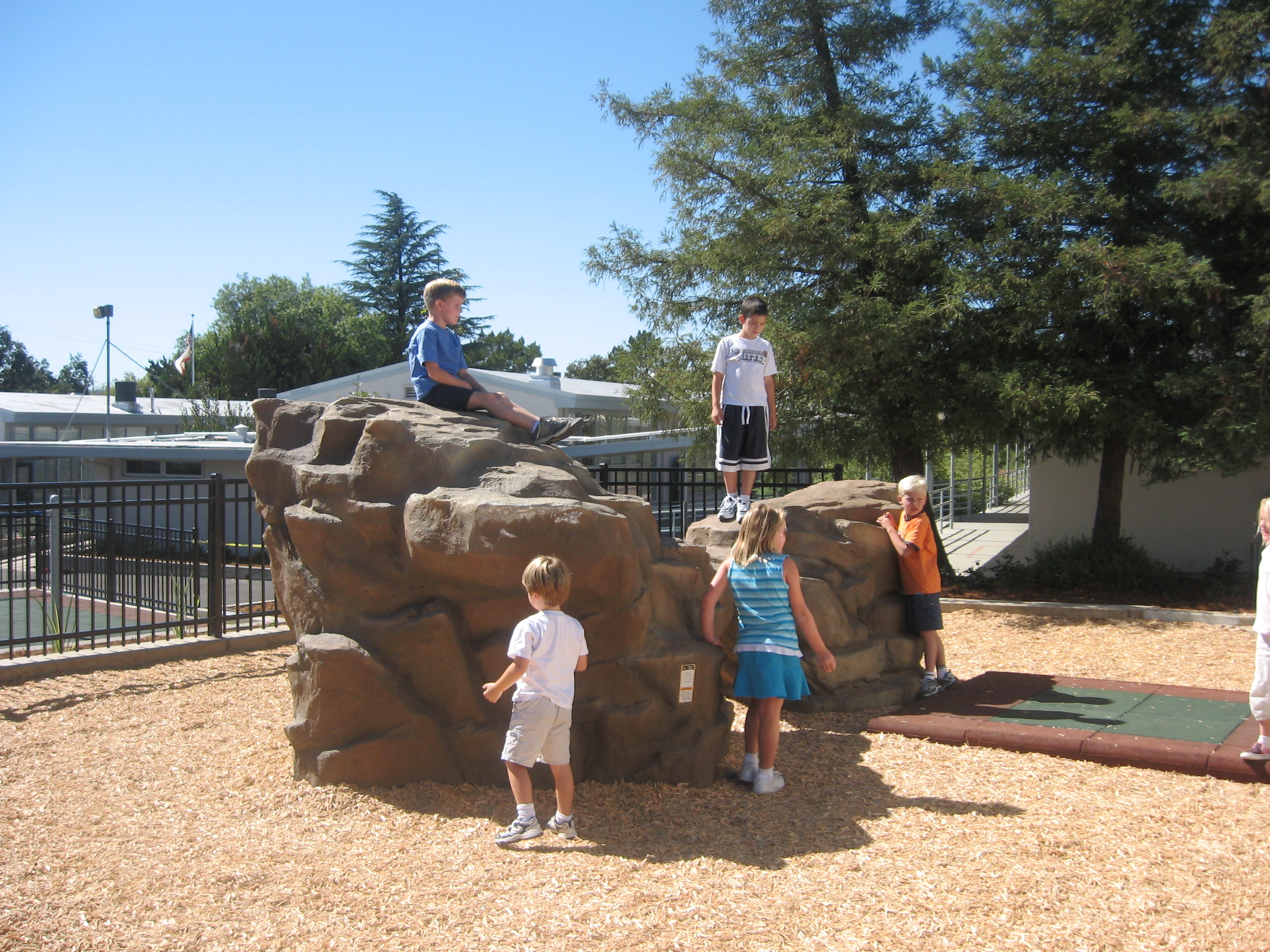 Rock Bouldering
National Playground's Rock Bouldering line from Themed Concepts is a traditional favorite. Since 1971, the team at Themed Concepts has been pioneering the art and science of artificial rock-work, creating the first ever GFRC rock wall at the Minnesota Zoo in 1976. These rocks can be seen everywhere from your local playground to Yosemite National Park, Rainforest Cafes, museums, zoos, and many others. When it comes to recreational concrete products, you wont find anyone with more experience.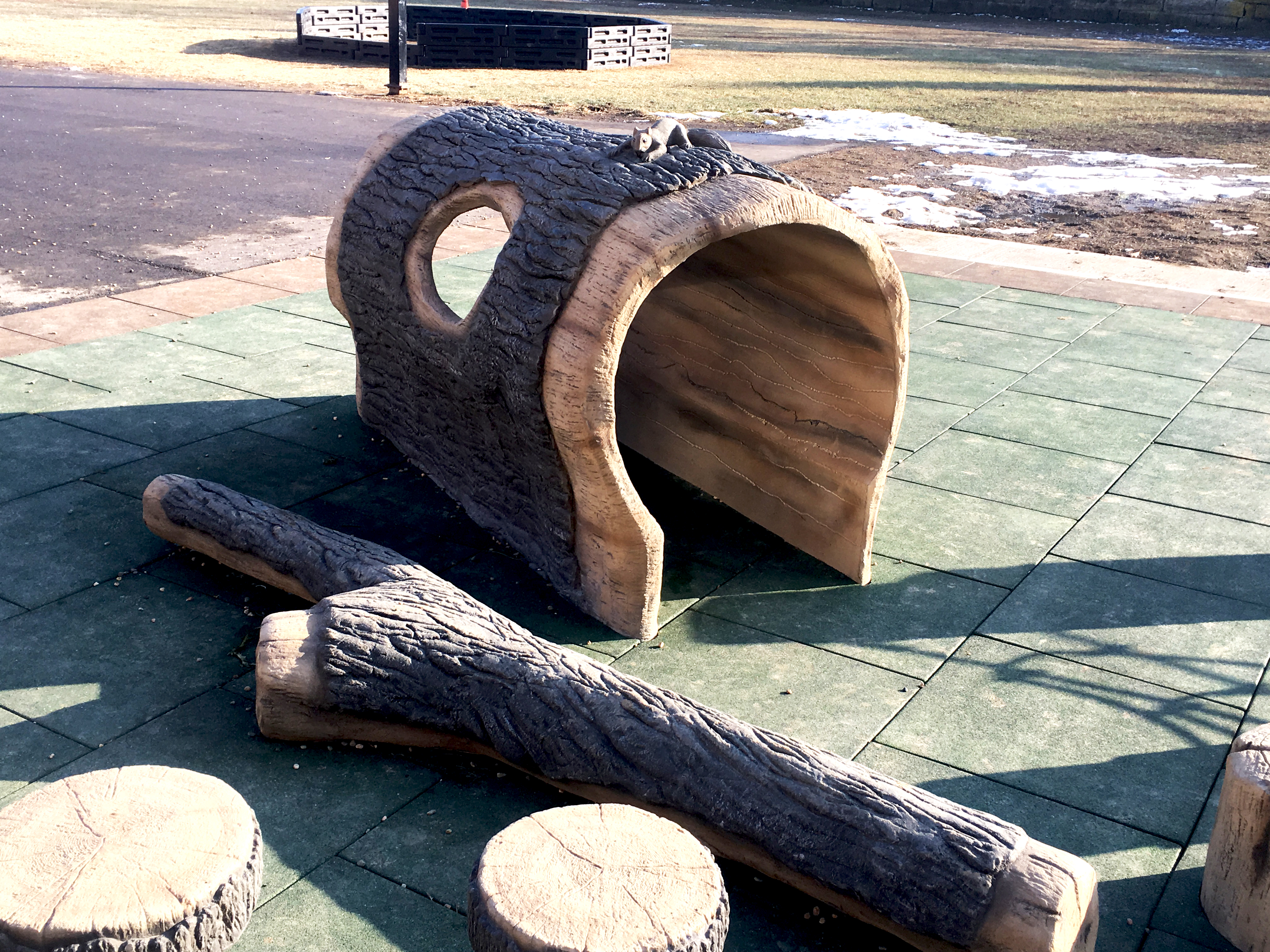 Nature Play
National Playground's tunnels and climbers are the perfect addition to any play space. Allowing for children of all ages and a wide range of abilities to play collectively, these pieces allow children to crawl, climb, hang, balance and create their own path to play.